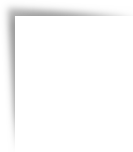 World Observers
Austria



Founded in 1783, Braumüller is one of the oldest privately owned publishing houses in the German-speaking countries; beside a non fiction range, it publishes fiction by German-speaking, Czech and Hungarian authors.

Paul Zsolnay Verlag, founded in 1924 in Vienna, is one of the leading publishing houses in the German speaking world.
Bulgaria



Established in 1990, Colibri Publishers has gained position as one of the leading book publishing establishments, famous even beyond Bulgarian borders.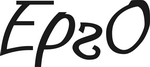 Ergo: The publishing house started its literary activity in 2003 with the aim to present the best works of the European literature in Bulgarian.

The publishing house Izida is specialized in European and Bulgarian literature for adults and young adults.

Publishing house offers works in humanities: classics, contemporary philosophy, literary criticism, history of ideas, sociology and history, gender studies, as well as fiction by contemporary European authors.
Canada



Created in 1986, it is the most important French language publishing house in short story field. More than 330 books have been published: short story books, novels, essays, didactic collection, theatre, cinema and photographs.
France



Generalist publishing house, open to foreign literature.

Founded in 2006, les Éditions Cambourakis is a young publishing house whose catalog grows rich year after year and who has decided to gradually diversify its fields of publication: Literature, Comics, Youth and Movies.

The publishing house Do was born with the hope to make hear new voices from different languages, and especially authors of short forms.

Publishing house founded in 1997 issues French and foreign literature.

Founded in 2013, Mirobole Editions is a young publishing house committed to the discovery of voices of difference, both original and universal, strange and close.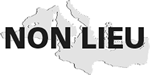 Publishing house aims to issue works on the Mediterranean cultures in a perspective of exchanges and partnerships with Southern and Eastern countries.

Le nouvel Attila focuses on translations, reprints of forgotten nuggets and also to some selected French authors, while cultivating hybrid genres and literary weeds.

Founded in 2005, the publishing house was born from the desire to share its love of literature and with the aim of producing books to which readers would return, with which they would live.
Germany



A small but beautiful independent publisher with special interest in poetry, arts and czech-german issues.



Founded in 1996, Elfenbein Verlag is a small but highly esteemed German publisher of international authors, with special interest in "small countries with great literature".



One of major German literary publishers whose success is mainly due to the consistent and creative development of its product line and a systematic search for authors.
Italy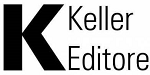 Keller is an independent publishing house founded of 2005 and open mainly to foreign literature.
Morocco



La Croisée des Chemins (The Crossroad) created in 1993 established itself as a leading publishing house in Morocco.



Editor based in Rabat publishes novels, poetry, plays or essays, mainly in French.


Poland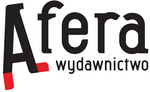 The young and dynamic publishing house, specialized in translations of young Czech literature.

A small but already successful Polish publisher of international authors, editing valuable books with special interest in contemporary Central European literature.

A majority of publications of ATUT Publishing House, founded in 1993, is related to the theme of cultural borderland between Poland, Czech Republic and Germany.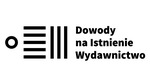 Publishing house Dowody na istnienie (Proofs of existence), founded in 2014 by reporters Mariusz Szczygieł and Wojciech Tochman, is specialized in Czech literature in its collection Stehlík.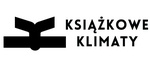 We publish contemporary European prose, heading mainly to the South.
Russia



Globus: Independent publishing house, located in Saint Petersburg, is specialized in translation from Czech and Slovak literatures.
Serbia



ŠTRIK Publishing House is focused primarily on the publication of female authors and high quality literature, so it is not at all about ideology, but about sensibility.
Slovenia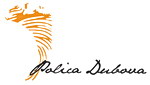 Cultural and Artistic Association organizes all kinds of cultural events and publishes books in fields of literature and humanities.

Independent cultural organization active in fields of literature, performing arts and education
Spain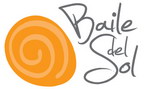 We create relationships with other cultures through literature; our catalog includes works by authors from Latin America, Africa and Eastern Europe.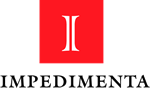 Independent publishing house issuing novels, picture books and essays.

We are an independent Spanish publishing house since 1995, known for our high quality literature (fiction, essays and rescued rarities) and for taking the risk of publishing new authors.

An independent publishing house, founded in 2011, is basically devoted to theoretical essay but it is also interested in Spanish and foreign new writers, including those coming from Central and Eastern Europe.