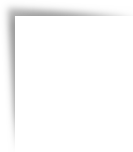 Internal Statutes

1. General Rules
The Czech Book Award honors, every Spring, a new literary fiction in Czech, published in the country recognized during the previous year.
The event is organized by the Czech Book Prize.
2. Jury and its composition
The jury composed of Czech high school students read the books pre-selected by a commission of specialists.
Before a final vote, the jury chooses six nominations.
The author of the winning title receives a bonus.

3. The Laureate's Choice
The Czech Book Award establishes links with foreign publishers who acquire the status of "world observers".
After the jury's verdict, they get the translation of a representative excerpt from the winning book.