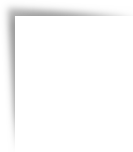 Presentation

Attributed for the first time in spring 2012, the Czech Book Award recognizes annually one piece of literary fiction in Czech, published during the previous year by a publisher in the country.
In the context of a book market dominated by best-selling American translations and various topical books, the objective is to convey the following message to readers: All books are not equal! At the top is quality literature which not only survives on through the New Year but also – in some cases – for centuries.
The originality consists in the principle of creating links with world publishers. Our "world observers" will gain the facility to translate the winning books, helping to deepen the knowledge of Czech literature outside the borders of the country.
The project was born between Prague and Paris, in the minds of a few writers and translators. It is organized by the Czech Book Award Association which seats in Prague.
The Czech Book Award is sponsored by the Czech Ministry of Culture.