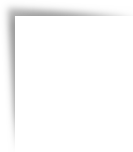 The Czech Book Award 2019

The Czech Book Award has been experiencing a few modifications. The objective remains the same: to designate every year the best fiction book written in Czech. What changes is the way of choosing the winner.

The Czech Book Award and the The Czech Book Young Adult will merge into a single prize under the name of The Czech Book Award.

The first selection of titles will remain in the hands of a jury of specialists. The selection of finalists and the choice of the winner will nowadays be in the hands of high school students from three Czech cities: Prague, Budweis (České Budějovice) and Hradec Králové.

In cooperation with our media partners, a public vote will be parallelly held under the name of the Czech Book Readers Award.

The award ceremony will take place in Prague in April 2019.