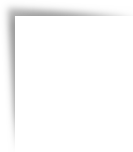 The second laureate of the Czech Book Award is a woman


Miroslav Balaštík, representing the publishing house Host, received the check instead of the winner Jakuba Katalpa, absent from the ceremony.
Jakuba Katalpa became the laureate of the Czech Book Award 2013 with her novel Němci ("Germans"). At the ceremony held Friday in Prague at the Book World, the biggest book fair in the Czech Republic, the jury of academics, literary translators and booksellers revealed this time also identities of the authors situated on the second and the third position. Thus, Petr Šabach got the "silver medal" for his novel Máslem dolů ("The bread falls always down by buttered side") and the bronze went to Veronika Bendová for her first novel Nonstop Eufrat.
The Readers Award of the Czech Book, attributed for the very first time, went to Kateřina Tučková for her novel Žítkovské bohyně ("The Goddesses from Žítková"). She obtained 238 of the total of 555 readers' votes. Five Prague newspapers had participated in the organization of the Readers Award. Finally, ten voting readers who would receive Czech books as gifts have been drawn.
Representatives from five publishing houses, Observers to the Czech Book Award, came to attend in person to the awards ceremony in Prague: M. Jérôme Carassou, Non Lieu, France; M. Bernhard Borovansky, Braumüller, Austria; Mrs. Aleksandra Ziemlanska, Atut, Poland; Mrs. Tatjana Jamnik, Polica Dubova, Slovenia; Mrs. Olga Akbulatova, Globus, Russia.